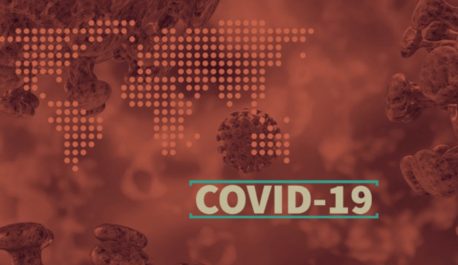 The Foothills Health District (FHD) is working with state and federal health officials to prepare for and respond to COVID-19, which originated from Wuhan, China. While the Centers for Disease Control and Prevention (CDC) considers the COVID-19 to be a serious public health concern, based on current information, the immediate health risk from the COVID-19 to the American public is considered low at this time.
Outbreaks of novel (new) virus infections among people are always a public health concern, but routine training prepares public health staff and partners to handle emerging disease outbreaks like the COVID-19. FHD public health officials are working with the North Carolina Division of Public Health (NCDPH), Rutherford and McDowell County Emergency Services, and local medical providers to prepare for potential cases in our area and are following the latest CDC recommendations related to surveillance, evaluation, and response.
The impacts of novel coronavirus illnesses have ranged from infected people with little to no symptoms to people being severely ill and dying. The CDC believes at this time that symptoms of the virus may appear in as few as 2 days or as long as 14 days after exposure. The virus spreads from person-to-person by coughing, sneezing, close personal contact and by touching your nose, mouth or eyes before washing your hands.
Since it is cold and flu season, you may experience similar symptoms to the coronavirus. At this point, unless you have traveled to affected areas in the world, there is little concern for exposure to COVID-19.
As with all respiratory illnesses, it is good practice to wash your hands often, stay away from people that appear ill, or have been ill, and stay home if you are sick. CDC does not currently recommend the use of facemasks among the general public. While limited person-to-person spread among close contacts has been detected, this virus is not currently spreading in the community in the United States.
It is important to remember that seasonal influenza (flu) is still circulating in our community. Protect yourself and others by getting a flu vaccination if you have not already.
For more information:
• Visit the CDC's website for accurate information on COVID-19 by clicking here.
• For general information about novel coronavirus in North Carolina, visit this link or call the NCDPH hotline at (866) 462-3821.

For Case Count(s) in North Carolina please refer to the North Carolina Department of Health and Human Services website which is availalbe at this address:

https://www.ncdhhs.gov/covid-19-case-count-north-carolina

• Travelers and providers who suspect COVID-19 should contact the FHD at (828) 287-6100 (Rutherford County) or (828) 652-6811 (McDowell County).

We will continue to keep the community updated if any new developments occur in our area.

Rutherford Regional Health System has a great website resource for information. You can get to their page by clicking here.

COVID19 Fact Sheets:

English
Spanish
Simplified Chinese

COVID19 Frequently Asked Questions from Poison Control

After hours email contact: covid19@foothillshd.org