By Jason Masters
Environmental Health Director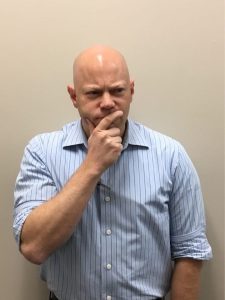 A
Q: Hi Jason. I have a question about oysters. I love raw oysters, but I'm worried about eating them in the summer, because my Granny told me to never eat oysters in months with no "R". Is this true? Why? Am I doomed to only eat oysters in the cold months?
-Jamie


A:
Well Jamie, this is a very common question, and one that I'm glad you brought up, considering that May is the first month of the year with no "R". (Convenient how that worked out, huh…) The old adage of not eating oysters in months with no "R" came about for very good reason. In the days of yore, when digging up your own oysters was commonplace, it was a bad idea to eat our little shelled friends in the summer months due to the red tide in warm water areas. The microscopic algae blooms of the red tide produce toxins, and introduce them into areas where shellfish are harvested, and the shellfish then absorb these toxins making them harmful to humans. The scientific community has, in recent years, decided to use the term Harmful Algal Blooms (HAB) rather than "red tide". Why? Because scientists believe they need to overcomplicate things…Red tides (or HABs) have been documented in every coastal state, and occur almost every summer in Florida.
So, should you eat oysters in the summer months? Of course! (with some caveats…) They are delicious! (so long as you get them from a reputable source…) I like mine raw, with a mignonette (men-ya-NET), and some crackers! (they can also be accompanied by lemon juice, hot sauce, garlic, or any number of stomach churning toppings…)
Today, oysters from most grocery stores and/or restaurants come from commercially harvested areas, are regulated by the FDA, and are usually from cold water climates. In addition, throughout North Carolina, establishments that sell and/or cook shellstock are required to maintain the tags that are attached to bags of shellstock for a minimum of 90 days , record the date of last sale, and maintain them in the establishment in chronological order, just in case anyone does get sick.
Now, with all that being said, a bigger worry about eating oysters (at least raw oysters) is Vibrio parahaemolyticus (para-HEEMA-lit-a-cuss) and Vibrio vulnificus (vul-NIF-a-cuss). These two species of bacteria live and thrive in warm, salt water environments, and are associated with eating raw or undercooked seafood, particularly shellfish. A V. parahaemolyticus infection causes all the standard flu-like symptoms, (fever, chills, vomiting, diarrhea, abdominal pain, etc.) but most people make it through, without medication, in about 3 days or so. V. vulnificus, however, is a much meaner little fellow, and is particularly harmful to those who are immunocompromised. V. vulnificus can enter the body through ingestion, or through open wounds or cuts. Symptoms usually show up between 1 and 7 days after exposure, and can include similar issues to parahaemolyticus, but can include skin lesions, and shock. About 50% of patients die from a V. vulnicus infection, even with aggressive treatment. The good news is, only about 30 cases are reported in the United States per year. For you math nerds, that means about 0.6 cases per state, per year. Not enough for me to worry about, but if you are, you should know that heat kills all species of Vibrio. Heat is the ONLY thing that kills vibrio. Hot sauce will NOT kill vibrio. Lemon juice will NOT kill vibrio. Prayer will NOT kill vibrio.
So, while you may think a groovy vacation is digging oysters for your next shucking, while listening to "Pulling Mussels From a Shell" and "Rock Lobster", it would be advisable to get all your shellstock from a reputable source, just so you live to see next year's vacation…
Mignonette recipe
-2 tablespoons finely chopped shallot (or onion)
-About ½ cup red wine vinegar
-Salt and pepper to taste
-Combine all ingredients and chill (and I mean put into refrigeration, not just hang out on the couch listening to jazz…) until ready to serve.