McDowell County Health Department
Marion, N.C.
Welcome to the McDowell County Health Department where we are dedicated to helping improve the health of all of the citizens in our county. Centrally located in Marion, our health department provides preventive health services such as adult and childhood immunizations, health checks for children, family planning services and WIC Services. Our friendly and knowledgeable health department staff will make every effort to provide the best public health services each and every day. We are proud to be a part our community.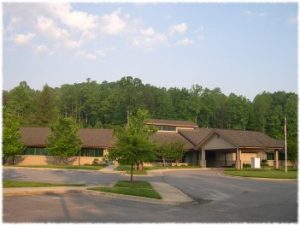 Mailing & Physical Address
408 Spaulding Road
Marion, NC 28752
Telephone Numbers
Main Phone: (828) 652-6811
Environmental Health: (828) 652-6811, then Dial 4
WIC Program: (828) 652-6811, then Dial 3
Hours of Operation
Health Department: Monday-Friday 8:30 a.m. – 5 p.m.
Fax Numbers
Main Fax: (828) 652-9376
Environmental Health: (828) 652-2019
WIC Program Fax: (828) 659-6646